Lisboa Passport is the city's perfect souvenir

The passport is a special travel journal made of pure Lisbon culture. From Fado to the Lisbon Sardine you'll find the complete city icons inside along with beautiful watermarks telling Lisbon history. Complete your passport with stamps and personal notes and you'll have the perfect souvenir.
What's inside?
Impeccably designed pages filled with Lisbon symbolism
Each page of the passport is beautifully decorated with Lisbon's most popular symbols and it's covered with an elegant Guilloché pattern.
Lisboa passport is also a personal souvenir, the identification page is where you turn it to your own exclusive Lisbon souvenir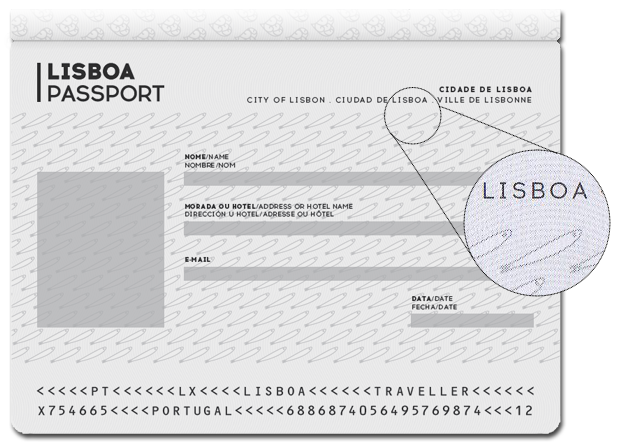 32 stamping pages illustrated with Lisbon history
Leafing through Lisboa Passport is to navigate through the city's history. You can find beautiful watermarks that feature Lisbon's major events. Use these pages to place stamps, personal notes, drawings, etc. Each record you place will enrich your passport even further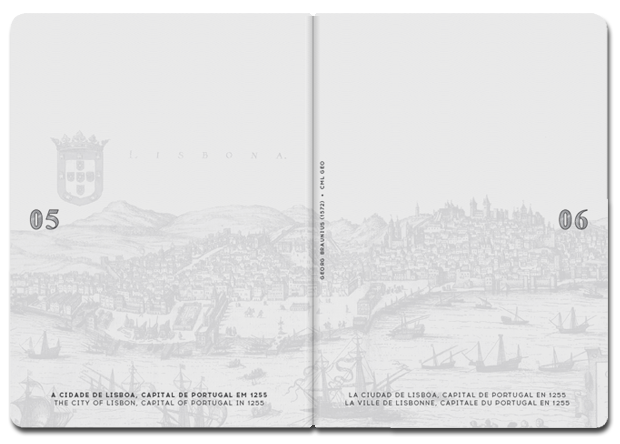 A list of the places where you can get your passport stamped
This is where the fun starts. The 17 stamps are placed at Lisbon's major attractions, scattered throughout the city and waiting for you.
Each stamp is a piece of art and it was designed specially for Lisboa Passport.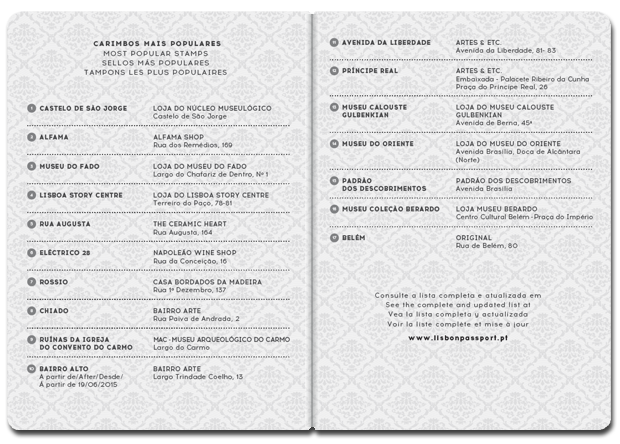 A city map marking the stamps locations
It's the easiest way to locate the stamps in the city.
The map also shows the metro and train lines that you can use in your stamp hunting.